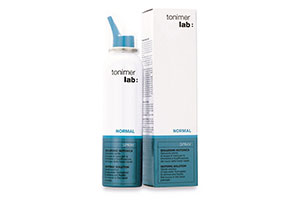 Sterile isotonic solution of sea water, without preservatives, specially designed to remove and fluidify the nasal mucus, in situations of dryness, colds, rhinitis, sinusitis, postoperative.

This sea water spray an anti-trauma nasal applicator, to make your application easier and safer.

This product is a medical device. Please read the label and / or package leaflet carefully and in case of doubt consult your doctor or pharmacist.

Note: Prices are subjected to change at the time of delivery according to manufacturer's policy.