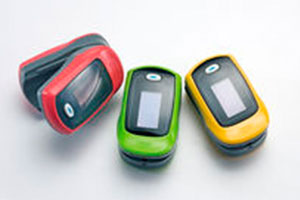 Details:
Pulse oxymeter can be used at home for checking your oxygen saturation in blood. This machine is widely used at home or clinic / hospital for asthma patients. This can be used while mountaineering as well, in order to avoid altitude sickness before it comes over.



Features:



Fashionable design


High resolution


comfort fit with soft silicon padding


Easy to read from all sides


Anti motion reading accuracy


2AAA battery operated


1 year warranty


Note: Prices are subjected to change at the time of delivery according to manufacturer's policy.